This
post
was originally published on
this site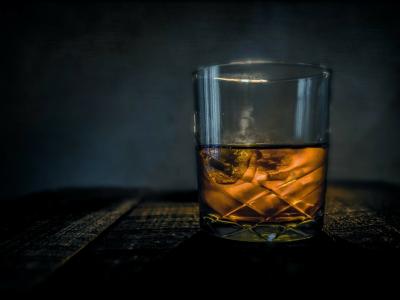 Each day, Benzinga takes a look back at a notable market-related moment that occurred on this date.
What Happened
On Dec. 4, 1933, President Franklin Roosevelt signed an executive order establishing the Federal Alcohol Control Administration.
Where The Market Was
The S&P 500 traded around 9.97, and the Dow Jones Industrial Average traded around 1,913.88.
What Else Was Going On In The World
The next day, the 21st Amendment repealing the prohibition was officially secured three-fourths of the states' approval for ratification, and on Dec. 6, the U.S. lifted an import ban on James Joyce's "Ulysses" after a judge declared the book not obscene.
The Federal Alcohol Control Administration Is Born
FACA — a body designed to regulate alcohol sales immediately following the prohibition — worked with the Departments of Agriculture and Treasury to guide wineries and distilleries toward voluntary fair competition.
The administration lasted less than two years before the Federal Alcohol Administration Act transferred alcohol regulatory power to a unit of the Treasury. Its responsibilities now rest with the Alcohol and Tobacco Tax and Trade Bureau, today's chief U.S. alcohol regulator.
The agency conducts background checks on sellers; reviews labels, product formulas and licenses; collects taxes; and enforces the Federal Alcohol Administration Act to keep dangerous and counterfeit distributors off the market. Today, the bureau ranks behind the IRS and U.S. Customs and Border Protection as the government's third-largest revenue generator.
Related Links:
The Latest Trends In Alcohol: Panel Sees Rise In Hard Seltzer, Spirits
© 2019 Benzinga.com. Benzinga does not provide investment advice. All rights reserved.